Sitemap for
Relax Blacksburg
Massage Therapy

Sitemaps are an easy way to find your way around a site.  It's also a good way to find a page you found once, but can't seem to find again! 
Here are all of the pages to our Blacksburg massage therapy website...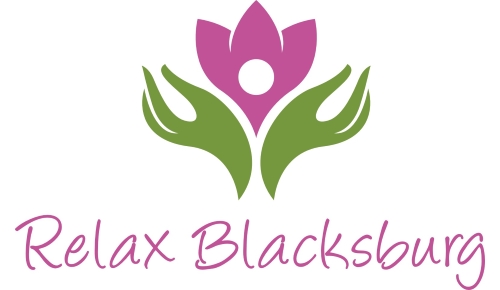 Relax Blacksburg Home - Our home page
Massage Specials - Here are our massage specials, promotions, package deals and discounts. We are proud to offer the highest quality massage in Blacksburg, VA at affordable rates.
Online Booking - Book your own appointment online with our easy, convenient and secure scheduler.
Relax Blacksburg Testimonials - Here are some reviews from our clients.
Massage Therapy Blog - Here's the newest content (and latest revisions) to Relax Blacksburg's massage therapy site.
Client Information

Massage Services - We are proud to offer a variety of massage services to meet your health goals.  Here are more details on the following services:

Massage Rates - Our massage rates are very similar to our competitors, yet we have a much higher quality of service!
Our Massage Therapists - Here is information about our therapists.  We are all licensed by the Virginia Board of Nursing.
Our Massage Newsletter - Subscribe to our free online massage newsletter to keep up with our specials and latest news.  Plus have a chance EVERY month to win a $50 gift card!
Our Cancellation Policy - Please give us at least 12 hours notice if you need to cancel or reschedule your appointment.

Why Choose Us?

High-End Massage Tables - At Relax Blacksburg we refuse to compromise on our clients' comfort and therapeutic needs, so only the best massage tables will do. 
Pictures of Relax Blacksburg - Check out some pictures of our space.  It's newly renovated and decorated in a clean, uncluttered style.
Homemade Organic Skin Care - We hand-make our skin care products with care to deeply nourish your skin.
We are Licensed - All of our therapists are licensed healthcare professionals regulated by the Virginia Board of Nursing.  This title used to be Certified, but was changed by a law in 2017.
Our Testimonials - Check out client reviews of our business from around the web.

New to Massage?

Your First Massage - If you are new to massage, it is completely normal to have a lot of questions.  Here's what to expect from a professional massage.
Massage Therapy Health Benefits - Gone are the days when people just thought of relaxation when describing the benefits of massage therapy.
Massage Draping - Clients new to massage often wonder how their privacy will be protected during a massage.  Massage draping allows you to remain covered and warm while still getting the therapy or relaxation you need. 
Our Products

Our Organic Massage Lotion - Our hand-made massage lotion is simply the best you'll find anywhere!
Our Organic Body Butter - The raw butters and unrefined oils we chose for our hand-made organic body butters penetrate deeply into the skin, leaving it nourished and conditioned.
Our Handmade Flaxseed Pillows - These pillows are perfect for applying moist heat to sore muscles or relaxing on a chilly evening.
Our Gift Cards - Almost everyone can benefit from massage, so show that special someone you care about them by buying one of our massage gift cards. 
About Us

About Relax Blacksburg - Information about the business and its owners.
Contact Us - How to contact us to schedule an appointment, ask a question, or leave us a comment. 
We Give Back - As a small local business, we feel it is incredibly important that we give back to our community.
Our Core Values - Our values at Relax Blacksburg revolve around providing a superior experience.  This pertains not only to our clients, but to our employees too.
We're a Green Business - It is very important for us to be a green business.  We have a vision to make our space as environmentally conscious as possible.
Our Privacy Policy - We are dedicated to protecting our clients', consumers' and online visitors' privacy on our website.
---
Relax Blacksburg Home
›
Relax Blacksburg Sitemap
---