Our Handmade Flaxseed Pillows

Flaxseed pillows provide gentle, moist heat and a comforting weight making them a welcome treat for a chilly evening.  These natural heat packs can also be used year round for muscle pain, arthritis, stomach aches, menstrual cramps and more.

They also can be frozen and used to sooth aches, pains, fevers, and swelling.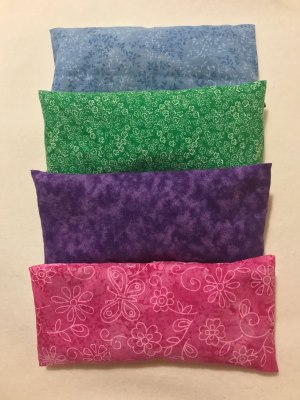 Flaxseed Eye Pillows with Colorful Cotton Covers
We currently make neck wraps, eye pillows and (during the colder months) hand-warming pillows. 
Why Flaxseed Pillows?

There are other natural warming and cooling pillows that use corn, buckwheat or rice as fillers. 
Flaxseeds are far superior because: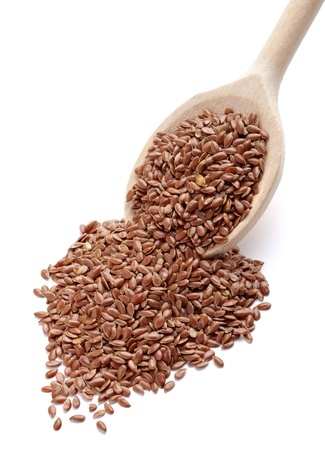 They contain around 40% oil, meaning that they can be reheated again and again without losing their ability to retain heat.  Other grains contain mostly water that eventually cooks out. 
The heat is also long lasting - flaxseeds keep half their heat even after an hour.  Other natural fillers tend to cool down quite quickly.
Their small size and smooth shape allows the pillows to contour nicely around your body.

There is no cooked smell.  When heating other grains like corn and rice, there is a definite cooked food smell.  Flaxseed has very faint earthy smell that is not very noticeable.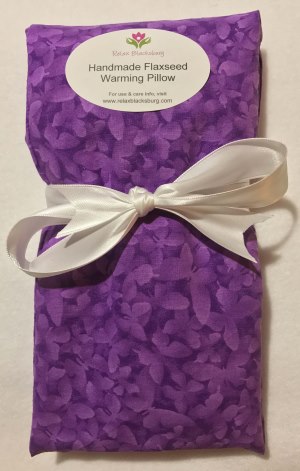 Flaxseed Neck Wrap Folded in Half and Tied with a Bow Ready for Gift Giving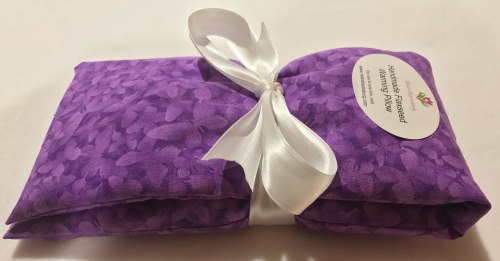 Flaxseed Pillow Directions and Care

Our handmade flaxseed pillows are made with 100% polyester fabric.  They come with a cover that is 100% cotton.  This envelope pillow cover can be easily removed and washed in cool water by hand or on a delicate cycle in the wash.  Air dry or place in dryer on low heat.

To put the covers back on, simply flip the top part of the envelope pillow cover inside out.  Stuff the pillow in the bottom part of the cover and hold it so most of the seeds fall to the bottom.  Flip the top part of the cover right side out and stuff the rest of the pillow in.  If done correctly, the pillow will go in the cover easily. 

Take care to never let the pillows themselves get wet, as water will sprout the seeds!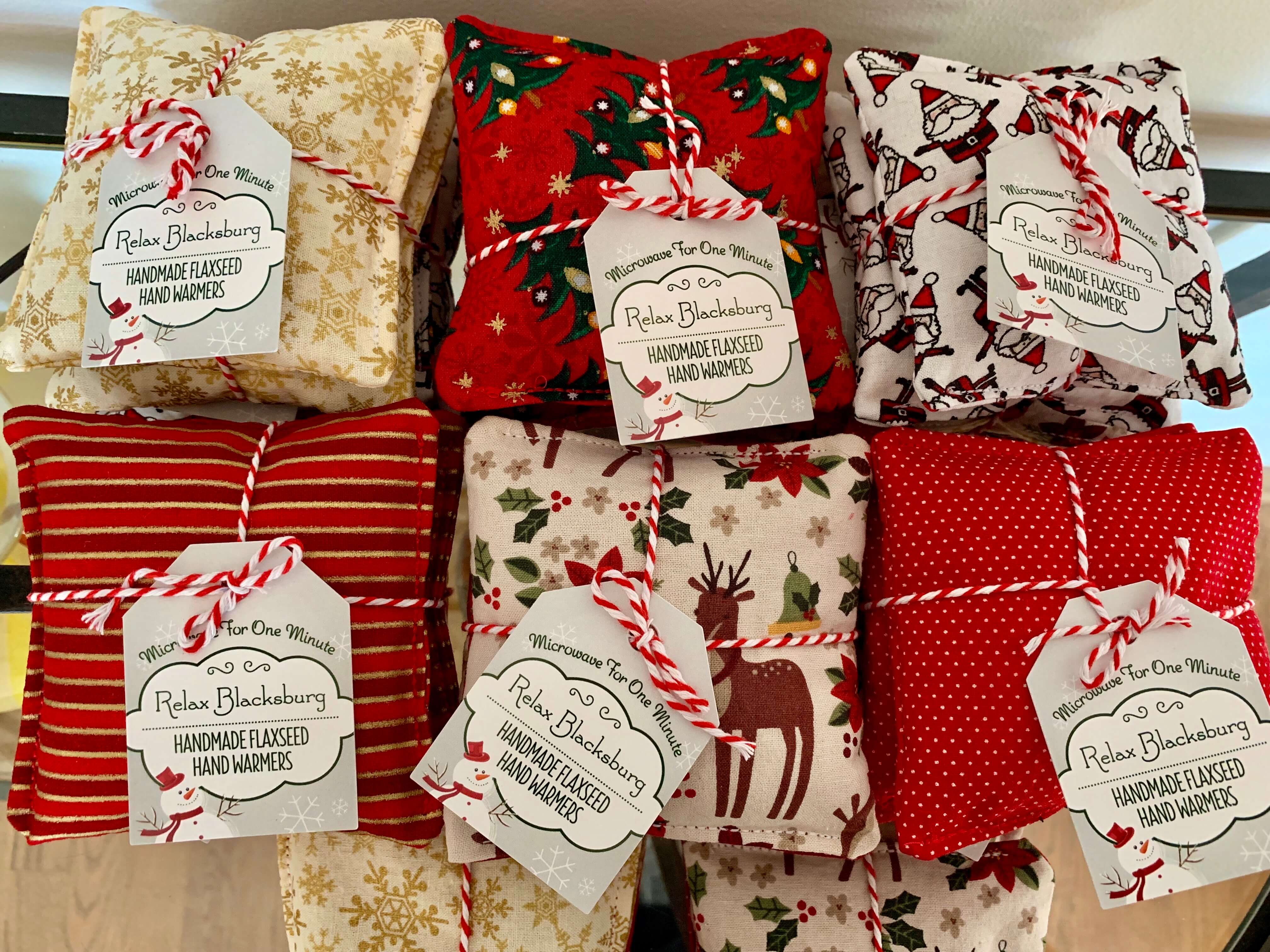 Our handmade flaxseed hand warmers
HEATING INSTRUCTIONS:
Since microwave strengths vary greatly, we recommend heating your pillow in 30 second increments the first time to test how long it takes to get to your desired temperature.   Use the turntable to ensure even heating.  Be careful when removing the pillow as it will get very hot.
To reheat the pillow when it still has some warmth, use half the time it took to fully heat the pillow.
Be careful not to overheat the pillow.  If you continue to heat it after it is already very hot, it has the potential to burn.
COOLING INSTRUCTIONS:
Place in freezer for at least an hour before use in a resealable plastic bag.  It can also be stored in the freezer like this.  The plastic bag is necessary to prevent the seeds from drying out.
The seeds will not get cold enough to cause numbness.
Our Guarantee

We want you to be delighted with your flaxseed warming pillow.  If for any reason you are not happy with it, contact us for a full refund. 

---
Relax Blacksburg Home
›
Flaxseed Pillows
---