New Relax Scratchers!

Introducing our latest offering - new massage scratchers!  Everyone loves scratch cards, and ours allow you to win fun prizes like our handmade products, our gift cards, upgrades to our massage sessions, and more!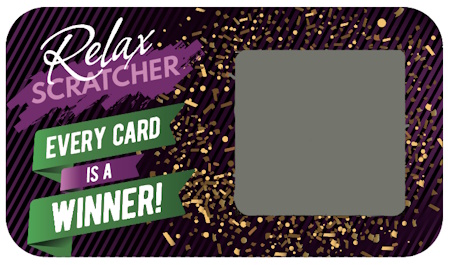 For just $10 per scratcher, you can win the following prizes:
CBD Oil Upgrade (on any length session) - $20 value
Back or Foot Scrub Upgrade (60 minute minimum sessions) - $20 value
Seasonal Special Upgrade (for 90 or 120 minute sessions) - average $24 value
Luxury Oil Upgrade (on any length session) - $30 value
Organic Body Butter - $20 value

Warming Flaxseed Neck Wrap - $35 value
Gift Cards valued at $25, $50 and $100
Plus Mystery Prizes (with mystery value!)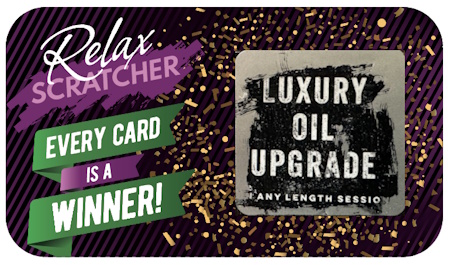 Every card is a winner, so you are guaranteed to win a prize worth more than you spent (generally at least double!).
These make great gifts, especially paired with our massage gift cards!  Or buy one to treat yourself to a new product or service you've maybe not tried before. 
These scratch cards never expire and are completely transferable (so you are welcome to give them to others before or after they've been scratched). 
These cards are nonrefundable, nor can they be redeemed for cash. 
Questions?  Please contact us.
---
Relax Blacksburg Home -
Massage Gift Cards
-
Relax Scratchers