Couples Massage
in Blacksburg, VA

Couples massage is a great way to spend some quality relaxation time with a loved one.  These sessions also work well for those who are hesitant to try massage on their own.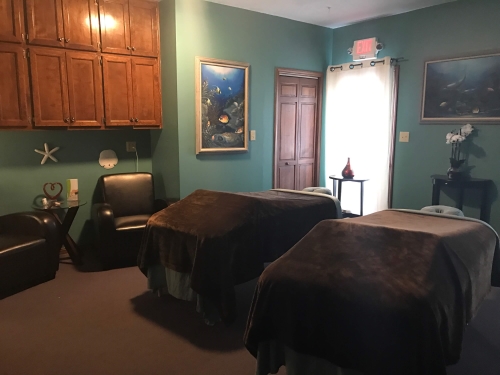 A couples session is simply when two people receive massage with two therapists in the same room. 
Many clients prefer to book with their significant other as a romantic experience.  Others enjoy getting couples massage with family members or close friends as a bonding experience.  Either way, feel free to spend the time catching up or simply relaxing in blissful silence.

Why Choose a Couples Session?

This type of session is very popular in spas for a good reason.  After all, how often do you and your loved one get to spend time sharing a relaxing, rejuvenating experience? 
These sessions offer a welcome respite from our hectic lives, allowing us the luxury to reconnect in a serene environment.
Another reason to book a couples session is to introduce someone who might be reluctant or hesitant to try massage on their own. 
This is important for some nervous first-timers.  It can be hard to relax when you aren't sure what to expect.  Going with a friend who knows the ropes instantly takes that tension away, allowing you to fully enjoy the new experience. 

We also see wives booking a couples session as a way to finally get their husbands in for a massage.  Once that reluctant or skeptical husband experiences the benefits of massage, he is much more likely to book a session for himself.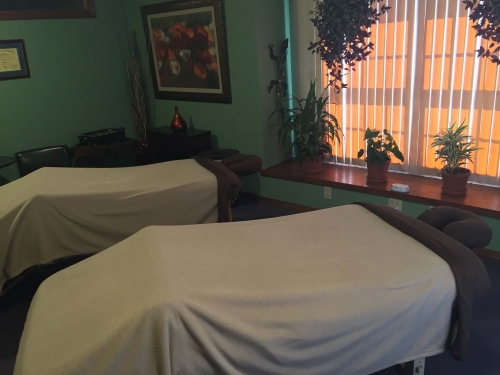 Same Room or Different Room?

At Relax Blacksburg, our one and only focus is on you, our client.  We are always happy to adjust the session to make sure you get the most out of it.  So when certain couples started asking for separate rooms during their massage, we were happy to accommodate.

Why separate rooms, you ask? 
We do not see these requests when both clients are looking for a relaxation session and/or a romantic experience.  Other clients, however, request therapeutic massage.  This requires much more client-therapist communication, which can be distracting for their partner. 
So, if one or both of you would like more of a therapeutic session, we offer the option of separate rooms if you desire. 
Another reason you might prefer separate rooms is if you aren't quite comfortable undressing in front of a friend or family member. 
We are happy to still honor the couples discount for separate rooms as long as the sessions start and end at the same time.    

Couples Massage Rates

Here are the session lengths we offer plus the couples rate:
60 minute - $180

70 minute - $200

90 minute - $240

120 minute - $300
Booking a Couples Massage

When booking a couples appointment through our online scheduler, you'll have to book two therapists for your desired day and time.  Please also leave a comment that it is for a couples massage.  If you would like separate rooms, please let us know that as well. 
When booking online, we find it is easiest to open the scheduler in two tabs so you can easily see when two therapists have the same day and time available.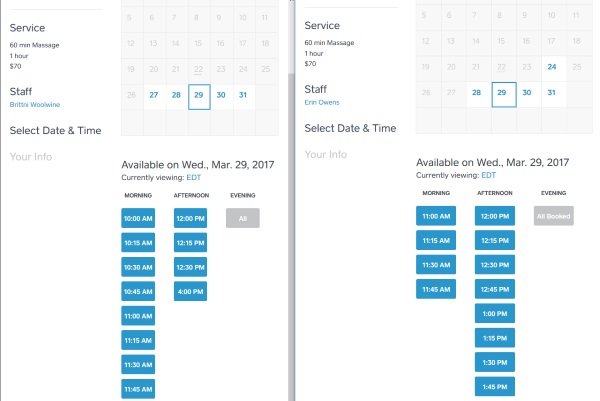 The easiest way to book couples online is to open our scheduler in two tabs.
You can also just contact us directly for booking couples appointments if you prefer. 
---
Relax Blacksburg Home -
Massage Services
-
Couples Massage
---