About Relax Blacksburg

We at Relax Blacksburg are all about exceeding your expectations when it comes to your massage needs. 
We spare no expense to provide you with the highest quality massage tables and accessories that provide you with unparalleled comfort and relaxation. 
All of our massage therapists are experienced, licensed, and excel in their craft.

We are also delighted to provide our own homemade creams and lotions made with only the best organic ingredients. 
These carefully crafted homemade recipes will leave even the most sensitive skin nourished, moisturized, and refreshed.  We only use natural vitamin E as a preservative and never add any artificial fragrances.
Check out our core values and what makes us a green business. 

About the Owners

We are a husband and wife team, Brian and Melissa Makris. We moved to Blacksburg in 2007 because of a job opportunity for Melissa at Virginia Tech.  Like so many others, we instantly fell in love with the area and decided to stay long term.
Brian Makris

Brian became interested in massage at a very young age in order to try and help his father when he suffered a severe back injury.  He also started working on family and friends who later encouraged him to turn his budding skills into a career.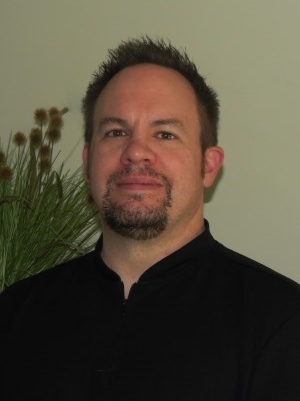 After he finished his service with the Army, he decided to take his family's advice and go to massage school.  He met his future wife Melissa a few months before he graduated from the Pennsylvania Institute of Massage Therapy in 2000. 
Brian's first job as a massage therapist was at The Westin Resort in St. John in the U.S. Virgin Islands.  There he enjoyed working on high-end clientele in one of the most beautiful places in the world, but Melissa was having trouble finding a job that she found challenging. 
They moved back to the U.S. mainland to help Melissa get started on a fulfilling career.   The only problem was the best jobs for her were in states that had the highest requirements for massage, and Brian was not qualified to practice there.  He put massage on the back burner for a while and worked retail while Melissa built her career.
Fast forward to 2013 and massage was still something Brian was very passionate in resuming.  With Melissa having a stable job at Virginia Tech that she loved, Brian decided it was time to go back to school to get a refresher on the various massage modalities and body mechanics.  He graduated from the Blue Ridge School of Massage and Yoga in 2014 and got a job with Eucalyptus Massage Therapy shortly after. 
In 2015 Brian decided to start his own massage practice after an opportunity to purchase his own space surfaced unexpectedly.  With that, Relax Blacksburg was born.
Melissa Makris

Melissa takes care of the website, marketing, advertising, and other tasks as needed on a part time basis since she has a full time job at Virginia Tech.  She is also thoroughly enjoying formulating the organic massage lotions, body butters and body scrubs used at Relax Blacksburg.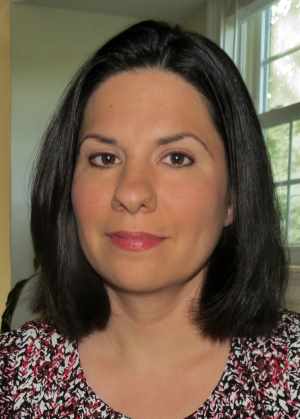 Both of Melissa's parents were massage therapists (now retired) and they ran a successful massage therapy clinic for over 30 years in her hometown.  She has learned a lot about what it takes to run a successful massage business from them and continues to lean on them for advice about their business.
---
Relax Blacksburg Home
›
About Relax Blacksburg
---