Relaxation and Therapeutic Massage for Blacksburg, VA and the New River Valley

Relax Blacksburg offers professional relaxation and therapeutic massage customized to fit your specific needs.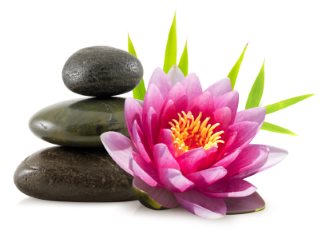 Worried about wasting your time and money on a mediocre massage?  Worry no more!
You've found the premier destination for massage therapy in the New River Valley.  Come experience the absolute highest-quality massage in a relaxing spa environment.

"NRV friends who are in need of a great massage check out Relax Blacksburg!  Not only do you leave there feeling amazing but they are also a small local business that gives back to the NRV community!!"
--  Andria Golusky
See more testimonials

Enjoy our incredibly comfortable high-end massage tables and our nourishing organic massage lotions that we personally make by hand.  Relax in our beautiful, inviting space that is comforting and quiet. 
Take some time to unwind at the hands of our experienced, licensed and talented massage therapists. 

We take our time with you and will never rush you out the door like a lot of other places.  Yet we respect your time, so we will always be on time.

Most importantly, our massage treatments are customized to you, right down to whatever music you prefer to listen to during your massage (we know a lot of people aren't into New Age music).  And enjoy your music choice with our high-quality Bose sound systems.

Client satisfaction is our ultimate goal.  It's why we have the best reviews in town!
Come experience truly high-end massage at our convenient Colony Park location in Blacksburg, VA.
"It was wonderful. I am always tight when I arrive and so relaxed when I leave.  They do a great job making you comfortable and asking what your concerns are.  Great people and atmosphere. Love them. "
--  Millie Tickle
See more testimonials

There are more reasons than ever to get relaxation and therapeutic massage...

Most people still think of massage therapy as just a way to pamper yourself.  However, there is a growing body of research showing that massage can be effective for a wide variety of health conditions.  This means massage can and should be an important part of your overall health care routine. 

Just a few massage health benefits include reducing stress and anxiety, improving low back pain, helping reduce arthritis pain, improving circulation, lowering blood pressure, and boosting energy and mood.
Come see us at Relax Blacksburg where our clients' needs are our one and only focus.
Book your appointment online or check out more information about us below.