Relax Blacksburg's
Massage Newsletter

Don't miss out on our promotions and discounts!  Subscribe to our massage newsletter to get our massage specials and latest news delivered straight to your inbox.  
Plus get a chance to win a $50 massage gift card EVERY month you are subscribed.  It's our way of saying thanks.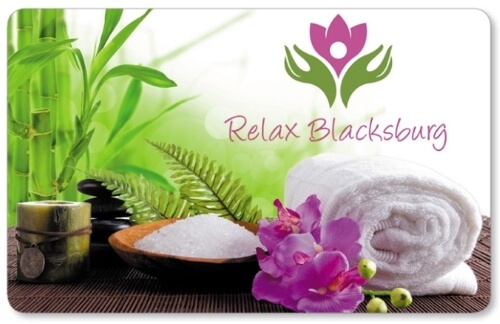 Look - we know what it's like to subscribe to a newsletter and then instantly get swamped with a ton of emails.  It's annoying, plain and simple.

We promise not to do that to you.  Our newsletter will only arrive in your inbox at the beginning of every month.  Yup, that's it - just once a month.  We use Facebook and Twitter for more frequent updates, so check us out there if you miss us. :)
Plus we promise not to sell or give away your email address.  That's worse than filling up your inbox!
So, are you ready to subscribe yet?
Just fill in your name and email below.  You'll receive an email to confirm your subscription (check your junk mail folder if you don't get it within 30 minutes). Once you confirm, you'll be all set.
Every month that you are subscribed you will be entered automatically into a random drawing for a FREE $50 gift card. 
Only one email per person please.

And for those clients already subscribed to our newsletter, don't worry, you are eligible for the free $50 gift card too.
We will contact the winner each month by email. 
Any questions?  Please feel free to contact us.  And thanks for subscribing!  You'll hear from us on the first of the month.

---
Relax Blacksburg Home
›
Massage Newsletter
---