Make Sure You're Receiving Experienced,
Licensed Massage Therapy

All of our therapists at Relax Blacksburg are Licensed Massage Therapy (LMT) professionals and have been practicing for years.  We are all experienced healthcare providers regulated by the Virginia Board of Nursing.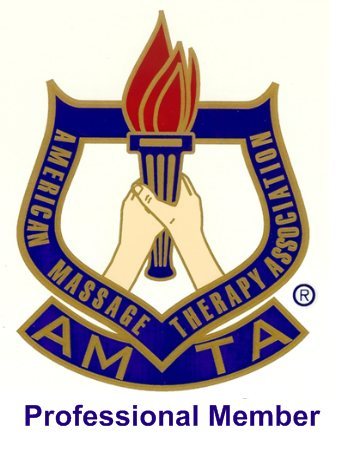 Massage has many health benefits that are recognized by medical professionals.  Unfortunately, some "businesses" that claim to provide massage are actually a front for prostitution and even human trafficking.
Yes, this happens even in Virginia as this recent article shows.

Massage therapists have had a long, difficult journey to be seen as serious health care professionals.  These criminals not only continue to blemish the massage profession, they also make it confusing for those looking for legitimate massage.
Quite simply, any kind of sexual contact by someone claiming to be a massage therapist is illegal.  The often joked about "happy ending" massage is an illegal act of prostitution, period.  You can be arrested and jailed for receiving one.
Some of these seedy places are easy to spot.  Frequently, Asian massage parlors tend to have advertisements that are anywhere from subtly suggestive to painfully obvious.  It is not just the Asian parlors though, nor are all Asian massage places running illegal operations. 
Making things even more difficult are the places that look reputable, but yet are hiding the true nature of the business. 
The best way to protect yourself from ending up in these kinds of places is to research the business.  And the first thing we would recommend is checking if the massage therapists have licenses. 
Unlicensed Massage Therapists are Common

A relatively unknown problem in the massage field is that unlicensed people are claiming to be massage therapists, massage practitioners, or other similar titles.
Unfortunately, this issue is not limited to those places fronting for prostitution.  There are places in the New River Valley that are allowing unlicensed people to work on unsuspecting clients that think they are being treated by a skilled professional.

These people typically have received very little or even no relevant schooling.  They used to be able to get away with it because of a loophole in Virginia law. 
Quite simply, they were not doing anything illegal unless they called themselves the specific title of Certified or Licensed Massage Therapist. 

We are so pleased to report that Virginia has finally closed this loophole!  As of January 1, 2017, it is illegal for any person to practice massage without a license.  This is a huge win for client safety! 
The offense is a class I misdemeanor (which is the most serious misdemeanor in Virginia).  People found guilty of practicing massage without a license will be subject to jail time of up to 12 months, a fine of up to $2,500, or both.  
Prospective clients still need to be vigilant even with this new law - it is a must to verify licensure.

Licensed massage therapy includes significant training in anatomy and physiology.  It is imperative for massage therapists to have an excellent understanding of how the body works and to keep up with advances in our field. 
We also must have extensive training involving total, local and medical massage contraindications (instances when massage should not be performed).  Performing massage when contraindicated can result in injury or serious medical problems.
So how can you figure out if your therapist is licensed?  It's simple.
Verifying if a Massage Therapist is Licensed

The Virginia Board of Nursing is in charge of regulating massage therapists.  They make if easy to check if a therapist has a license, has a license that lapsed, or simply has never had a license to practice in Virginia. 
The license lookup service link is below and is provided by the Virginia Department of Health Professions:
https://dhp.virginiainteractive.org/Lookup/Index
If you don't have a license number to verify, you can simply look up anyone by just their last name and state.  Don't forget to select Licensed Massage Therapist to narrow the search results.
Here are the licenses for our therapists:
Brian Makris, LMT - state license# 0019013096

Anne Porterfield, CLT, LMT - state license # 0019010430

Polly Jones, LMT - state license # 0019012838

Katherine Ferguson, LMT - state license # 0019016462

Andrea Cargill, LMT - state license #0019018652
Also check out our client reviews and our Better Business Bureau rating.
Requirements for Massage Licensure

Don't settle for anyone other than a Licensed Massage Therapy professional.  Be especially vary of those that call themselves massage practitioners. 
Virginia licensure requires:
an age of at least 18

a minimum of 500 hours training from a massage therapy program certified or approved by the State Council of Higher Education

Passing the National Certification Exam for Therapeutic Massage and Bodywork, the National Certification Exam for Therapeutic Massage, the Licensing Examination of the Federation of State Massage Therapy Boards, or an exam deemed acceptable to the board
a comprehensive background check
renewal of the license every two years, which mandates at least twenty-four hours of approved continuing education biannually
Protect yourself by always verifying that you are receiving treatment from a licensed massage therapy professional.
If you have questions about licensed massage therapy, please feel free to contact us.

More about why to choose us

High-End Massage Tables  |  Massage Services

Relaxing Space  |  Our Handmade Organic Skin Care Products

---
Relax Blacksburg Home
›
Licensed Massage Therapy
---