High-End Massage Tables for a Quality Massage

Relax Blacksburg believes in providing the highest quality massage equipment and accessories, so of course we provide high-end massage tables that are incredibly comfortable yet thoroughly supportive.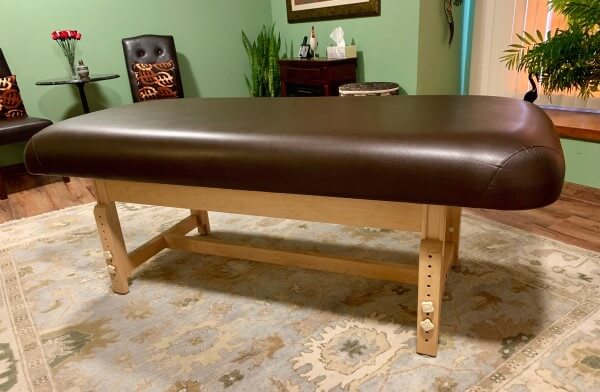 Simply stated, true top of the line massage tables are a must-have for your most enjoyable massage. Many massage places in town only offer lower-quality tables that can become uncomfortable after you've been on them for a while.  Some places counter this by using foam padding on top of the table, but this compromises the support needed for deeper therapeutic work.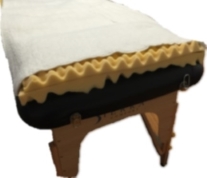 Not what you want for a quality massage.
At Relax Blacksburg we refuse to compromise on our clients' comfort and therapeutic needs, so only the best massage tables will do. 
Come see us and you'll instantly fall in love with our luxurious, hand-crafted tables made with thick, supportive cushioning and eco-friendly materials. 
You WILL feel the difference!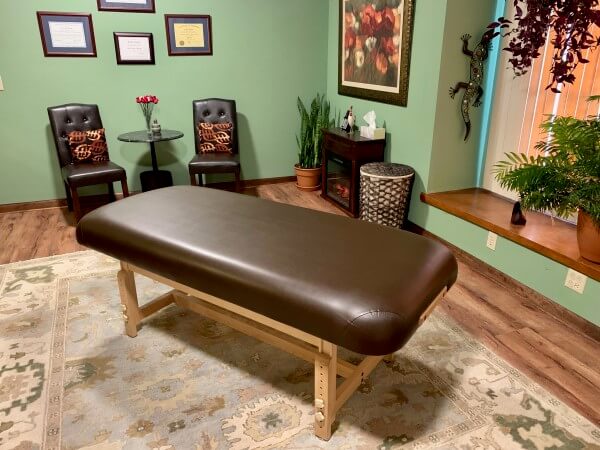 As a nice bonus, our tables are made in the USA!

More on why to choose us

We're Licensed  |  Relaxing Space  |
Our Handmade Organic Skin Care Products
---
Relax Blacksburg Home
›
High-End Massage Tables
---