Health Benefits of
Massage Therapy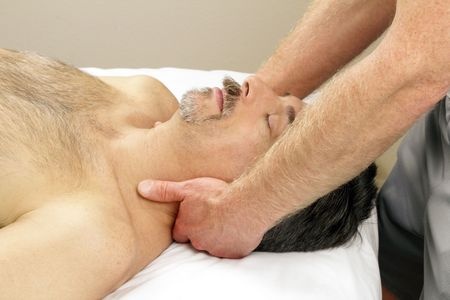 Gone are the days when people just thought of relaxation when describing the benefits of massage therapy.  While it certainly will help you relax and de-stress, there are many more reasons to get regular massage treatments.  
In fact, about half of people that get massages do so for pain management and relief.
Massage therapy is increasingly being offered along standard treatments for a wide variety of health conditions.
Here are some well known benefits:

Improves sleep
Improves digestion
Improves lymphatic drainage
Increases range of motion
Lowers blood pressure
Reduces muscle pain and tension

Reduces stress, anxiety and depression

Boosts immune system
Boosts alertness

Research has also shown possible benefits of massage for the following health conditions:
arthritis
headaches
back pain
neck pain

dry skin
hypertension
depression
anxiety
insomnia
cardiovascular disease
carpal tunnel syndrome
thoracic outlet syndrome

We will be putting up relevant research articles and other benefits articles as we come across them.
Don't Call It Pampering: Massage Wants to Be Medicine - The Wall Street Journal
Benefits of Massage - Arthritis Foundation
Benefits of Massage for Athletes - Health and Fitness Magazine
Massage as Medicine - U.S. News & World Report

More Client Information

Relax Blacksburg Massage Rates  |  Our Massage Services
About Our Therapists  |  Our Cancellation Policy
---
Relax Blacksburg Home
›
Benefits of Massage Therapy
---