Massage Services in Blacksburg, VA

If you are looking for pain relief, have a nagging injury that won't get better, or just want to relax, we can help!  We at Relax Blacksburg offer a variety of massage services to meet your health goals. 
New Luxury Oils!

We are pleased to announce that we have sourced some new organic, unrefined, cold-pressed oils that are so high end they are simply luxurious.  So upgrade your massage sessions with our new Hibiscus Açaí massage oil that will hydrate, soften, and deeply nourish your skin.  Or give the cucumber, açaí berry, and jojoba oils a try with our luxury summer special!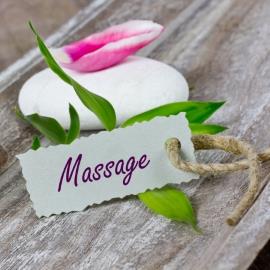 Swedish massage  -  If you are new to massage or rarely get a massage, a Swedish massage is the way to go.  This is a very soothing and relaxing technique that involves smoothly manipulating your muscles while melting away all of your stress.
Deep tissue massage  -  Deep tissue therapy targets deep layers of connective tissue and muscles to relieve tension, inflammation and pain.  This also increases blood flow throughout the body resulting in improved flexibility and range of motion.


CBD Massage

- experience the relaxing benefits of hemp extract by adding our premium organic CBD oil to your session.
Sports massage therapy  -  Sports massage focuses on preventing athletes from being injured by relaxing the muscles before and after an athletic event.  It is also used to help athletes recover faster after an injury.
Trigger point massage  -  Trigger point therapy uses deep, isolated pressure and release cycles to relieve tender spots within muscles that can cause referred pain.  A significant reduction in pain can be experienced after just one session. 

Strain Counterstrain therapy (SCS) -   Counterstrain uses pressure on tender points to release tension and pain within a muscle.  This is used most often to go deep into a spasming muscle without causing pain.
Neural Reset Therapy (NRT) - Neural Reset Therapy is a fast, effective, and pain-free way to relieve muscle pain by resetting the nervous system.  It is an active type of therapy that is done fully clothed.  We are proud to bring this advanced manual therapy to Blacksburg.
Hot Bamboo massage - We are very proud to bring hot bamboo massage, also called bamboo fusion, to the New River Valley.  This technique is a relatively new massage service mainly only offered in high-end spas and resorts. 
Hot stone massage  -  Special heated basalt stones are used to penetrate deep within tight muscles to gently help them relax.  This is usually combined with other massage modalities. 

Ashiatsu Barefoot massage - Meaning foot (ashi) pressure (atsu), this therapy is done with the therapist walking on the client and using long, deep strokes with their feet.  We offer a Western-style of Ashiatsu that pays homage to the flowing nature of Swedish massage.  It is deeper than deep tissue massage while still being gentle.  The therapist uses specially-designed ceiling bars to balance during the session. 

Manual Lymphatic Therapy - also called Manual Lymphatic Drainage (MLD), this therapy is often used to alleviate swelling from lymphedema or certain types of injuries.  It uses light and repetitive skin-stretching techniques to reduce fluid accumulation and promote healing. 

Couples massage  - Enjoy a couples massage with a friend or loved one.  This is a great choice to introduce someone who might be hesitant to try massage on their own.  Catch up with each other or enjoy your time in blissful silence.
Thai Yoga Massage - Currently unavailable - Thai massage is done fully clothed on a padded floor mat. It involves being guided into various yoga-like stretches and also uses muscle compression, joint mobilization, and acupressure techniques.  

Chair massage  -  Currently unavailable - Improve employee health and wellness with on-site chair massage.  It is a fast and effective way to relieve stress and tension resulting in more productive employees.  We also offer 30 minute chair massage sessions at our location. 

More Client Information:

Relax Blacksburg Massage Rates  |  About Our Therapists 
Massage Health Benefits  |  Our Cancellation Policy

---
Relax Blacksburg Home
›
Massage Services
---