Try Our New
CBD Massage Oil

CBD oil has seen tremendous popularity over the last few years.  We have resisted offering a CBD massage service in the past because of the confusing nature of its legality and the lack of regulation in the products.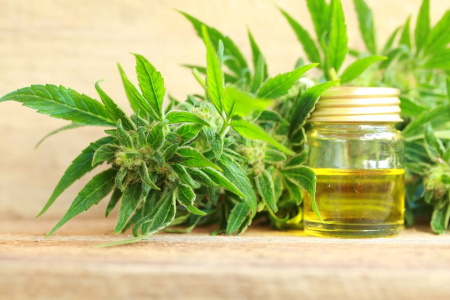 With Virginia relaxing its laws on cannabis as of July 1, 2021, we decided to take another look at CBD. 
What is CBD?
CBD stands for cannabidiol.  There are many cannabinoids that have been isolated from the cannabis plant and CBD is just one of them. 
Hemp and marijuana are two separate species within the cannabis plant family.  Both types of plants contain CBD and can be used to make CBD products.  The main difference is the marijuana plants also contain high amounts of THC (tetrahydrocannabinol), which is responsible for its psychoactive effects. 
The THC level in marijuana plants typically exceeds 15%.  Hemp plants contain less than 0.3% THC, which is not enough to create any kind of high. 

The CBD Oil We Use

Purity, safety and legality are all major concerns for us.  That is why we were so happy to find a local company that grows and produces premium organic CBD oil made from hemp plants.
We want the absolute best for our clients, so we only use full-spectrum hemp CBD oil from Buffalo Hemp Company.  It is the most expensive of the CBD forms, but it is also the most potent.  

CBD Massage Effects

CBD products make lots of claims, most of which have not yet been substantiated.  What makes things even more difficult is the lack of regulations regarding the products.  Consumers need to be very careful when purchasing these products as many are not what they seem. 
That is why we were so excited to find a local company that grows and produces CBD locally.  Better still, they have all of their products independently tested and verified. So, when you are sure you have a premium product mixed into a massage oil, what can you expect?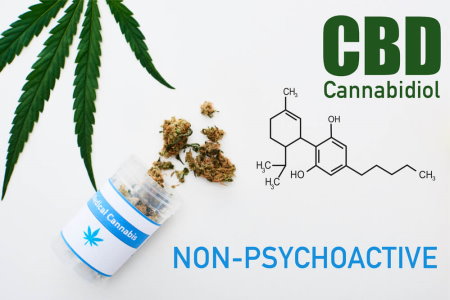 Since we do not yet have any scientific papers detailing any effects, we currently have to rely on anecdotal claims.  Our clients report feeling a greater sense of relaxation and an easing of muscle tension during and after their CBD massage.  We have reports of a lot less muscle soreness following therapeutic sessions.  It also seems to have a calming effect on the nervous system which can help with stress and anxiety.  
One thing CBD definitely will not do is get you high.  There simply is not enough THC in hemp plants to create any psychoactive effects. 

Ready to Try it for Yourself?

For our online booking calendar, we have CBD massage available in 60 minutes, 90 minutes and 120 minute sessions.  We can add it to any length massage though if you like.  When booking online or calling, simply let us know that you'd like the CBD upgrade and we will add it to your session.  It's only $20 to upgrade to a CBD session using this premium organic CBD oil. 
One last thing to note is that we use 100mg of CBD per ounce of massage oil.  Popular CBD massage oils currently on the market only use around 10-60mg per ounce. 

---
Relax Blacksburg Home -
Massage Services
-
CBD Massage
---